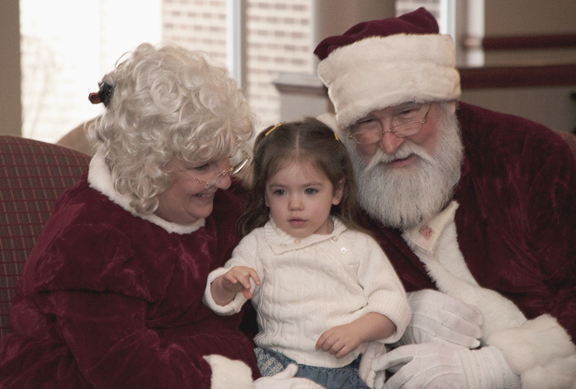 Season's Greetings
Photo essay by Richard Baznik
As winter slips into town, Kendal residents and staff begin an annual cycle of creativity, celebration, and fellowship that warms everyone and everything. Gathered here are images of the season, clustered under several headings. Click on the heading or photograph in each section to see more images on that subject.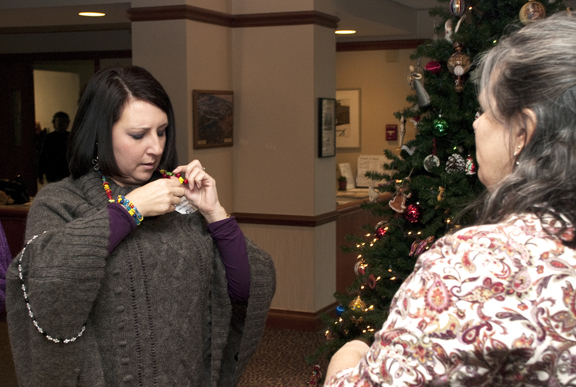 The public spaces at Kendal serve as a canvas for residents and staff, with emphasis on the lounge at the Heiser Center. The activities include a sale of arts and crafts made by residents of the Stephens Care Center.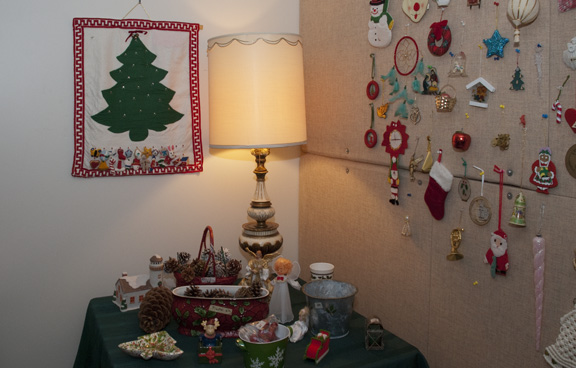 The shop that benefits the Residents Assistance Fund all year opens a special annex during the winter holidays, with special items in stock to help fill the need for gifts or trimmings.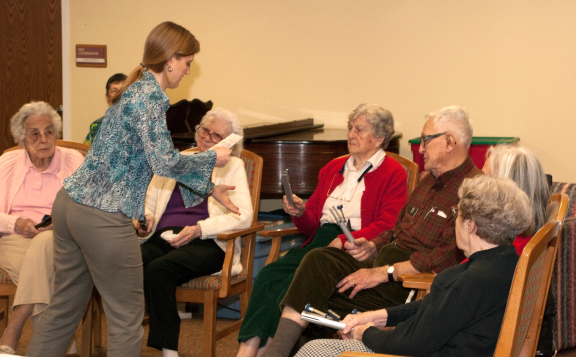 Residents of the Stephens Care Center prepare an annual bell chime concert for the holidays. This year children from the Kendal Child Care Center were their partners, illustrating again the unusual intergenerational character of the day care program here. The program took place December 16.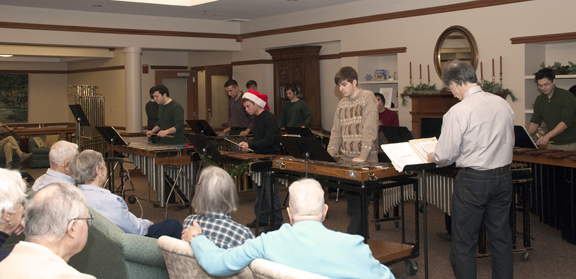 A highlight of the annual holiday celebration for several years now is the visit of the marimba band from the Oberlin College Conservatory of Music. This year's program on December 12 again played to a full house of residents, staff, and visitors.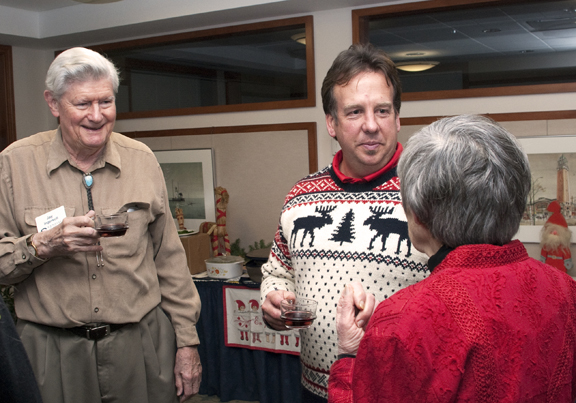 Residents and staff with ties to Denmark, Finland, Norway, and Sweden gather each year to share national delicacies, stories, and music. This year's event on December 12 included an irreverent tribute to lutefisk, the legendary dried cod dish.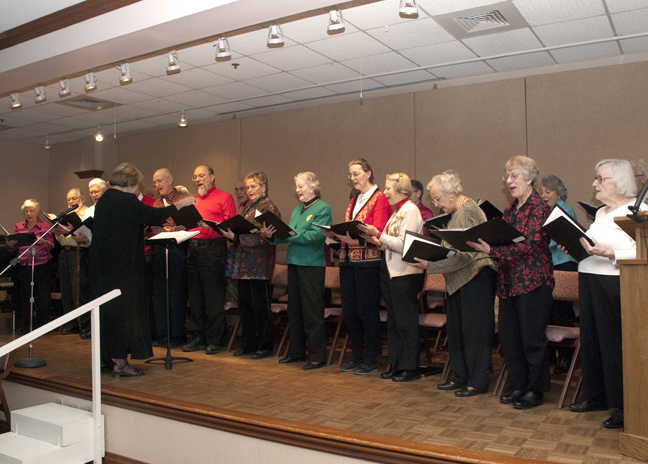 Kendal has noted the winter solstice with an annual event for many years, led for the last decade by resident Harvey Gittler. This year's event on December 17, which he announced as his finale, was filled with outstanding performances and warm tributes to Harvey.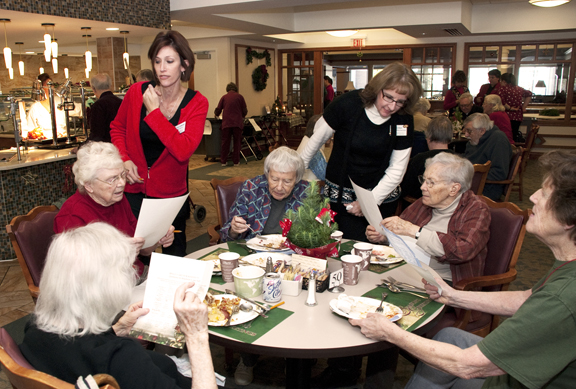 The array of foods available at the Fox and Fell Dining Room is normally impressive, but it couldn't compare to the selections available on December 15 when staff and residents brought foods for lunch. A clever quiz contest encouraged the two groups to talk with each other about topics ranging from foreign languages to hybrid cars.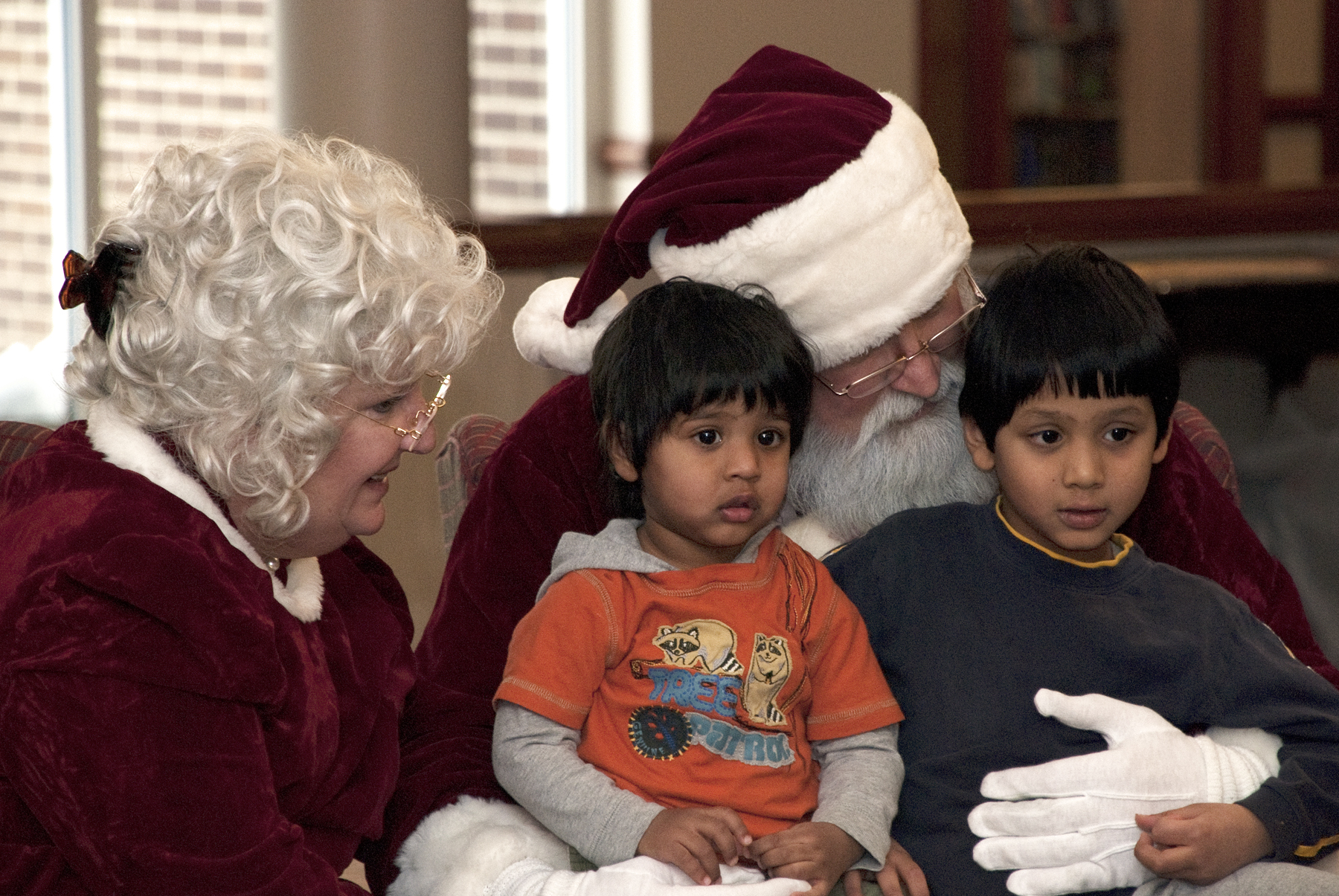 For children of all ages, the holidays would not be complete without a visit from the First Family of the North Pole. Children from the Child Care Center and family members of residents and staff enjoyed the visit on December 15, as did some more senior celebrants.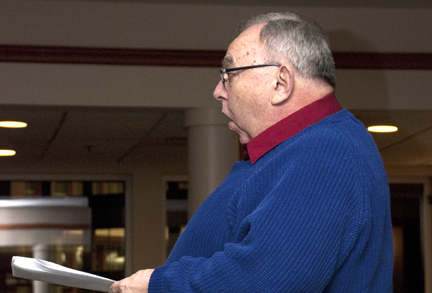 Before hanging their stockings with care in anticipation of the following morning, residents gathered in Heiser Lounge on December 24 for seasonal music and to share stories of Christmases past.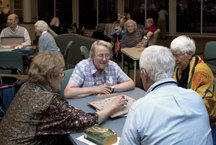 To ring out the old year and ring in the new, residents celebrated with music, dancing, games, and refreshments, including a pot-luck collection of foods brought by residents. And next year we expect to do this all over again!
Go back to top.